Dan Moretti and The Hammond Boys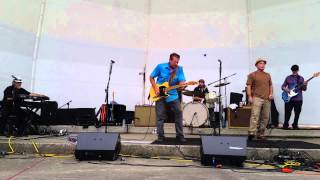 Neal and the Vipers
Erin Harpe and the Delta Swingers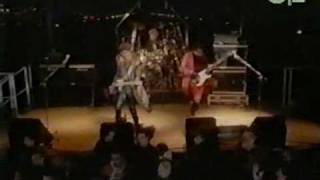 Jon Butcher Axis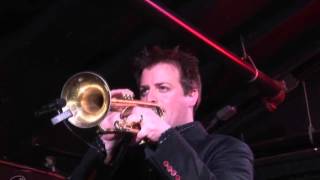 Roomful of Blues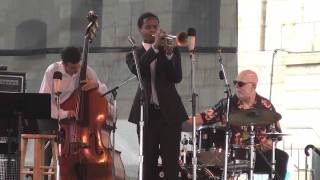 Grace Kelly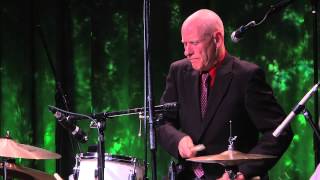 Kilborn Alley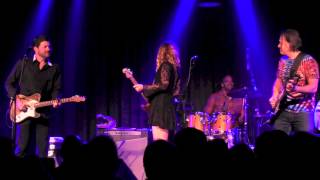 Tab Benoit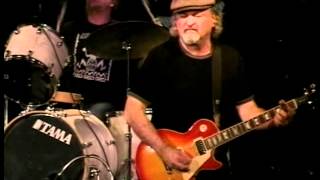 Tinsley Ellis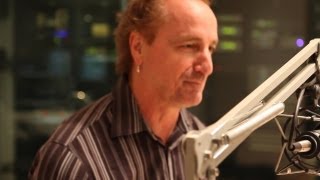 The James Montgomery Blues Band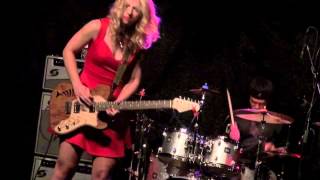 Samantha Fish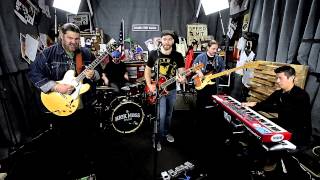 Nick Moss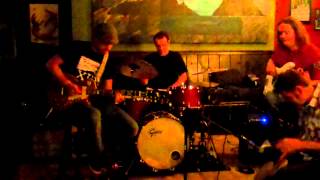 Matthew Stubbs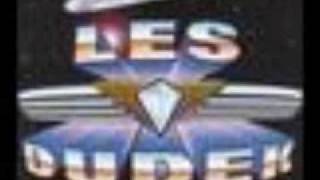 Les Dudek
John Hammond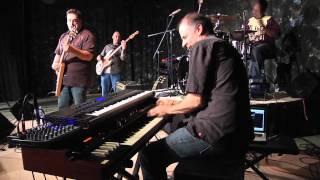 Joe Moss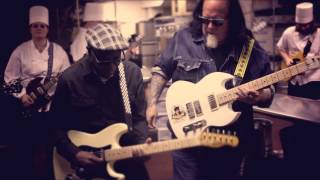 Joe Kubek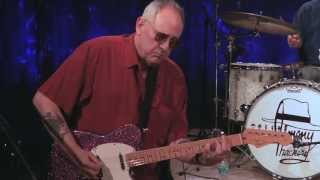 Jimmy Thackery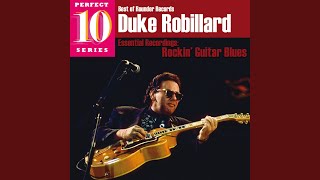 Duke Robillard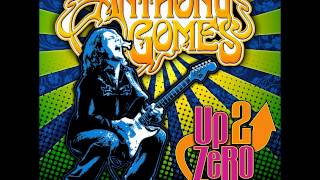 Anthony Gomes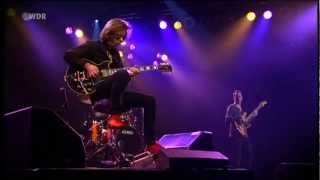 Johnny A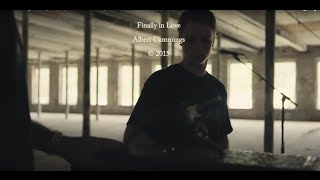 Albert Cummings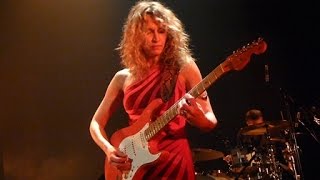 Ana Popovic
Dan Moretti and The Hammond Boys

Veteran Berklee College of Music Professor, Saxophonist Dan Moretti has put together a smokin' live set on Dan Moretti and The Hammond Boys "Live at Chan's" The CD charted to #13 nationally on the CMJ charts and was on the charts for a record 13 weeks. With fellow musicians Dave Limina-Hammond Organ, Lorne Entress-Drums, Jessse Williams-Acoustic and Electric Basses the band explodes in their deep groove and down-home energy. The combined credits of the band represents a who's –who in the jazz, soul and blues world. About the CD: JAZZ NOTES by Ken Franckling "New England-based tenor player Dan Moretti thrives at the intersection of jazz, blues and soul." This recording represents a tribute to the live spirit of the vibrant Soul-Jazz era of the 60's. Many of the grooves of that era are covered like the double shuffle of "Shuffle Twist", the flat-tire of "Soul Shouting", and the boogaloo of "Ronnies Bonnies", combined with new arrangements like the funk version of "Moanin" by Bobby Timmons, to the slow blues of "Low Down" by King Curtis, and a special tribute to Roland Kirk with a great blues flute performance by Moretti on "Soul Underneath". These song selections combined with the feel and soulful performances of these jazz and blues veterans makes this Soul-Jazz session a down home and exciting listen. About Dan: Saxophonist Dan Moretti's rich and diverse performing and recording career has spanned over 30 years throughout the world. Education is the key to the music surviving. Dan has done a variety of clinics throughout the world. With 17 CD's as a leader he has performed and recorded with many of the Legends of Soul and Jazz. Some of them include Ray Charles, Aretha Franklin, Chaka Khan, James Moody, Mike Stern, Dave Liebman, Solomon Burke, Jimmy Cobb and Nat Adderly to name a few. Just last year he did a world tour with legendary guitarist-producer Nile Rodgers in support of his 4 Grammys with Daft Punk. Now he has launched a new label "Roots Grooves Records", with this his 17th new release. Moretti's recordings have spanned many jazz based styles from straight-jazz to latin-jazz, to Italian roots music and contemporary jazz. Dan Moretti and the Hammond Boys is his long awaited soul-jazz outing. It's no wonder that Dan has created this long awaited project of Soul-Jazz. Contact rootsgrooves@gmail.com

Neal and the Vipers

When he started over 30 years ago, he was tagged Young Neal. And with the exuberance of a kid and his guitar fronting a band under his moniker, Neal Vitullo christened his first band Young Neal and the Vipers. "Who knew it was gonna last this long?" quipped Vitullo. "That's one of those executive, genius band decisions because you don't think the band's gonna last more then a couple of years." That couple of years has stretched to over 30 years, and the band today, Neal Vitullo and the Vipers, continues to pack bars and festivals throughout New England. I guess longevity is the best compliment. We work as much as anyone. We've done stints in Europe and been touring as far west as Texas. People know the band and know what to expect. That means they come to the gig and turn other people onto us."

Erin Harpe and the Delta Swingers

Erin's first mentor was her father, with whom she recorded a duo album in 2008, Delta Blues Duets, and she was profoundly influenced by Memphis Minnie. She also looked up to another local woman, an important member of that vibrant and nurturing acoustic blues scene—Piedmont fingerpicker Eleanor Ellis, who taught Erin the intricacies of the East Coast guitar style. Now, all grown up and living in Boston, Erin Harpe fronts the Delta Swingers as lead singer and guitarist. She has mastered the fingerpicking alternate bass style, which she has transferred to her electric Epiphone. The Delta Swingers, humorously referred to as the "Charles River Delta Blues" Swingers, is a funky, jumping dance-beat, roots-rocking blues band fronted by a dancing, fiery woman with a flower in her hair, who plays guitar better than the boys and who can sing the roof off an Amish barn. She carries just a hint of the bad-girl blues image, with that Betty Boop rockabilly chic, coarse fishnet stockings, red lipstick, flaming red hair and short skirt, with a tongue-in-cheek sultry undertone that is so much a part of the blues. On stage she puts on an energetically mesmerizing show, and that prowess carried over well to her sassy Love Whip Blues, the title song with its unmistakable sexual overtone. The band does superb covers of Willie Brown's Future Blues and Bessie Jackson's I Hate That Train Called the M. and O. The bluesy roots-rock original Good Luck Baby is a smashing standout, not just for Erin Harpe but for the band, an excellent song with a 1950s R&B tinge, performed beautifully. They also shine on Luke Jordan's Pick Poor Robin Clean and Charles River Delta Blues (based on Arkansas-native William Brown's Library of Congress recording Mississippi Blues). As if to prove that every song ever recorded has multiple interpretive possibilities, the album closes with John Prine's Angel From Montgomery, usually played sad and slow, but Erin Harpe does it fast and upbeat. The album leaves you wishing for more with just ten songs, but it may leave you for wanting less harmonica, as the skilled but saturating reed blower evidently thought a Harpe record meant a "harp" record. Erin Harpe is one of the most dynamic, talented and exciting roots rocking blues women on the scene and it's time she gets noticed, as she has it all—a golden voice and the guitar chops that dazzle. As many of the great divas of the roots rocking blues are aging, the emerging new generation, like Imelda May, Grace Potter and Erin Harpe are firing up younger audiences, and Erin Harpe makes it as fun and exciting as ever, and that's a good thing for the blues.

Jon Butcher Axis

Grammy-nominated Jon Butcher is one of a select handful of influential recording artists comprising the legendary Boston music scene. MTV vids and hit songs, "Life Takes A Life" ,"Wishes", "Holy War", "Goodbye Saving Grace", and "waiting For A Miracle" comprise the underpinnings of a music career that continues today. Jon Butchers' signature sound and particularly his guitar work represent a skillful mix of Americana- rock, r&b, Jazz and folk, all of it focused through a prism built from the Blues. .Jon's company Electric Factory Music provides film score, soundtrack and music licensing services for television and film companies looking for something decidedly unique. With it's launch at FOX in 1991, ELECTRIC FACTORY has provided music for all of the major network/cable television carriers through shows like; the currently running hit show, Shameless (Showtime), United States of Tara (Showtime), Ugly Betty [ABC], The Simpsons (Fox), Six Feet Under (HBO), Deadwood (HBO), My Name Is Earl (NBC), and many more.

Roomful of Blues

Roomful Of Blues is celebrating 45 years of performing blues. As a band, they have a pedigree most bands could only dream of. Their roster of members and former members reads like a who's who of top tier musicians, including Lou Ann Barton, Curtis Salgado, Al Copley, Duke Robillard, Ronnie Earl, and Travis Colby. Founded in 1967 by Duke Robillard and Al Copley, they played hardcore Chicago blues, and later settled into articulating the nuances of Jump blues and Swing, even performing with Count Basie, the master of these blues forms. They are an institution; a standard if you will. The great thing about this band is that they never rest on their laurels, they are always learning and growing, and they do not stagnate. Their performances never grow stale, and they deliver their "best show" every time they take the stage

Grace Kelly

When Grace Kelly lets her voice and alto sax loose on Please Don't Box Me In, the song's sinewy groove, with its refreshing pop edge, represents a plea for open-mindedness, while its lyrics serve as a defiant statement of purpose. But make no mistake: the haunting anthem, written and released in 2013, was not a change of direction for Kelly, acclaimed by critics and audiences alike as a jazz player. It was simply a reminder that she has, from the beginning, played what she loved - labels be damned. While a current Kelly concert might delight jazz purists with Great American Songbook standards, it could just as easily inspire mainstream listeners with Grace-ified takes on the likes of Daft Punk's Get Lucky, Coldplay's Magic or Sia's Chandelier. Her recent cover of Ellie Goulding's Love Me Like You Do features a drum pattern inspired by the Beach Boys, while exciting recent tracks like Don't Wake Me and All the Way Down - which could be a kissing cousin to the Rolling Stones classic Miss You - embrace electronica, surprise the listener with funky foundations and certainly don't shy away from the magic of the pop hook.

Kilborn Alley

Kilborn Alley took the stage with a vengeance and got the crowd revved up from the first note as harp player Joe Asselin displayed his unbelievable lung power on "Train To Memphis". Josh Stimmel tested the strength of his Gibson's strings with his mighty note bending on some down-home licks on "Foolsville." Andrew Duncanson's commanding, soulful vocals, which alternated between the styles of Howlin' Wolf and Otis Redding, thundered across the room. His show-stopping performance on "Better Off Now" elicited whoo's and yeah's from the fans and even had the wait staff stopped in their tracks. That number earned the quintet the award for Best Blues Song, the title track from the band's CD on Blue Bella

Tab Benoit

Benoit has taken his brand of Cajun-influenced blues all over the U.S., Canada, and Europe. Nice and Warm, his debut album for Houston-based Justice Records, prompted some critics to say he was sometimes reminiscent of three blues guitar gods: Albert King, Albert Collins, and Jimi Hendrix. Although the hard-working, modest guitarist scoffs at those comparisons, and doesn't think he sounds like them (and doesn't try to sound like them, either), Benoit doesn't appear to be one who's easily led into playing rock & roll instead of his down-home blend of swamp blues and East Texas guitar-driven blues. Talk to Benoit at one of his shows, and he'll tell you about his desire to "stay the course" and not water down his blues by playing items that could be interpreted as "alternative" rock. Despite the screaming guitar licks he coaxes from his Telecaster and his powerful songwriting and singing abilities, Benoit's laid-back, down-to-earth personality off-stage is the exact opposite of his live shows.

Nick Moss

"Nick Moss is my favorite guitarist," high praise from one of the greatest practitioners of the instrument. Moss aptness to please purists and cross boundaries that have helped him connect with audiences World Wide, winning fans and making friends every night in every city when he and his band take the stage. All the great ones make their mark onstage and that's where Moss is at his best. His superior talent is evident on his studio albums but it's his live albums and performances that put him in the rarified territory with the greats. Discovery for yourself what Bill Dahl, Ronnie Earl, Jimmy Thackery, Hall of Famer Buddy Guy, and audiences the world over already know: an evening with Nick Moss is an unforgettable experience and one not to be missed!

Matthew Stubbs

"Once upon a time blues greats like, Collins, Freddie King, Gatemouth Brown, Earl Hooker, and Magic Sam cranked out hooky instrumentals, but now with w few exceptions (notably, Rick Holmstrom, and Ronnie Earl) it's become an almost extinct species. It's nice to see it back in such capable hands." Dan Forte, Vintage Guitar magazine August 2008

Les Dudek

The news spread quickly about this young guitar talent. Dudek was offered a guitar spot with Boz Scaggs. He accepted. Les commuted back and forth from Macon, Georgia to San Francisco, California, touring with Boz and later appeared on the Silk Degrees album (Columbia Records). Les also appeared in Boz's "Low Down" and "Lido Shuffle" videos made for television. In 1974, Boz, with Les, special guested the Joker Tour with The Steve Miller Band. Also on the bill was James Cotton. At the end of Miller's set, Steve would invite Boz, James Cotton and Les out on stage to finish the show. At the end of this tour, Miller invited Les up to Seattle, Washington to record some tunes that turned into classic hits on Steve Miller's Fly Like An Eagle and Book Of Dreams (Capital Records), from which Les co-wrote "Sacrifice". Living In The 20th Century (Capital Records), Les appears on the record and in the movie of the same title and Wide River (PolyGram Label Group), Les co-wrote "Blue Eyes". Another memorable show Les did with Miller was the second Knebworth Park outside of London, England with Pink Floyd, Captain Beefheart and members from Monty Python.

Joe Moss

For those who like their blues 'mixed up' this will appeal . . . certainly for fans of the likes of Warren Haynes, Derek Trucks, The Allman Brothers and more . . . here delivered by a very talented player and his band, who play with no lack of power, but know how to give the music space when required.

Joe Kubek

Kubek and King, who have been playing together for twenty-five years, have developed into a dynamic musical tour de force, with Joe's flame-throwing guitar work complemented by Bnois' cool, jazz-inflected playing and soulful vocals. Their incendiary live shows feature two top flight guitarists intuitively locked in with each other and backed by a firepower rhythm section, making for a powerful and irresistible combination.

Jimmy Thackery

Whether Jimmy Thackery headlines a festival in South Dakota or jams for hours in one of numerous blues bars that dot the musical landscape, he'll always unleash an intense volley of rockin' blues guitar guaranteed to leave crowds emotionally spent. His double edged guitar dynamics allow him to fire off tracer missiles, bend a note so it will fit under a limbo bar, run off dive bomber riffs, and find space within the trembling of one stinging note. "I put all my senses on hold and find the zone and follow what's inside. There's an electricity from your mind to your heart to your fingers. You just try and remember to breathe."

Duke Robillard

What Else can one say about Duke He has been nominated for and has received numerous awards over his career. Awards include: • 2007 Rhode Island Pell Award for Excellence in the Arts • 2001 "Best Blues Guitarist" W.C. Handy Award[2] • 2000 "Best Blues Guitarist" W.C. Handy Award[2] Robillard has also been nominated for: • 2007 "Best Contemporary Blues Album" for "Guitar Groove-A-Rama" Grammy Award 2010 "Best Traditional Blues Album" for "Stomp! The Blues Tonight" Grammy Award

Anthony Gomes

Word of Gomes' electrifying performances has reached Eric Clapton, Morgan Freeman, John Goodman, Toby Keith, Jonny Lang, Ron White and Vince Vaughn who have all attended Gomes' concerts. After experiencing Gomes live, John Goodman referred to him as "a pure soul brother" and comedian Ron White declared his official endorsement of Anthony Gomes. Perhaps the greatest complement was offered by Morgan Freeman who jokingly professed that Anthony was, "Not Bad for a White Boy"

Johnny A

Describing someone, as an instrumental guitarist is about as ambiguous a label as one can give. The label is often given to any artist, who performs, as either a soloist or within an ensemble, without the aid of a vocalist. Over the years the label has been given to jazz musicians, Joe Pass, finger-style players, Michael Hedges, classical musicians, Andrew York, shredders, Yngwie Malmsteen, country players, Chet Atkins and rockers such as Steve Vai and Joe Satriani. While many of these great players excel within one genre or another, few have been able to move between multiple musical genres with the ease, and success, of Boston born guitarist Johnny A.

Albert Cummings

Guitarist Albert Cummings has wrapped recording in Los Angeles on his latest album for Blind Pig Records. The as-yet-untitled CD by the popular guitar slinger from Massachusetts is scheduled to be released early this summer. The album was produced by Grammy-winner David Z (Buddy Guy, Prince, Jonny Lang, Gov't Mule) at Clear Lake Audio. Said Z, "Albert Cummings writes, plays and sings the blues like nobody else. What a blast to watch him jell in the studio with some of the best musicians in Los Angeles."

Ana Popovic

In celebration of her upcoming nine-date stint on the 2014 Experience Hendrix Tour, this afternoon Ana Popovic has officially released a riveting, slashing, sexy cover of "Can You See Me" from the Jimi Hendrix Experience's landmark 1967 album, Are You Experienced. Popovic will begin the tour in Wilkes Barre, Pennsylvania, where she'll share the stage with Buddy Guy, Jonny Lang, Brad Whitford of Aerosmith, Zakk Wylde, Kenny Wayne Shepherd, Eric Johnson and Dweezil Zappa.